Description
Eleganza™: Egyptian Cotton Thread for Hand Embroidery by Sue Spargo Original Collection
This gorgeous 8wt, 2-ply 100% long staple Egyptian cotton thread is double-gassed and mercerized, resulting in a wonderfully smooth and lustrous surface that allows the thread to glide beautifully through all types of fabrics and fibres. The thread's tight twist creates beautifully firm stitches while its surface sheen produces a luxurious finish to embellishment stitchery. Colors in this collection were designed by Sue Spargo. This Original Collection features 90 gorgeous colors  ranging from 36 saturated solids to 54 subtle tone-on-tone and random dyed contrasting variegates in an elegant display box. Eleganza™ is a perfect match for your next hand work or embellishment project.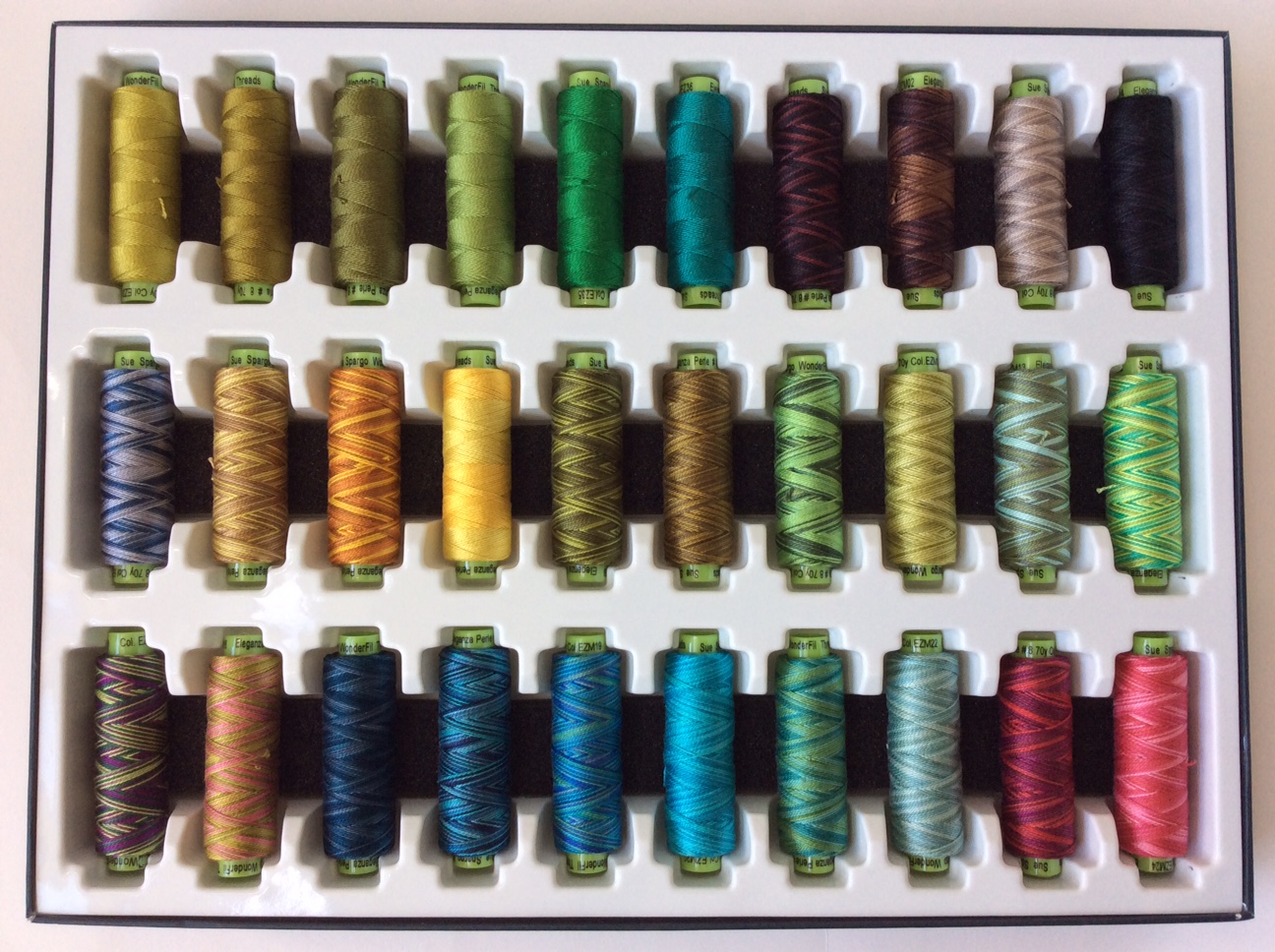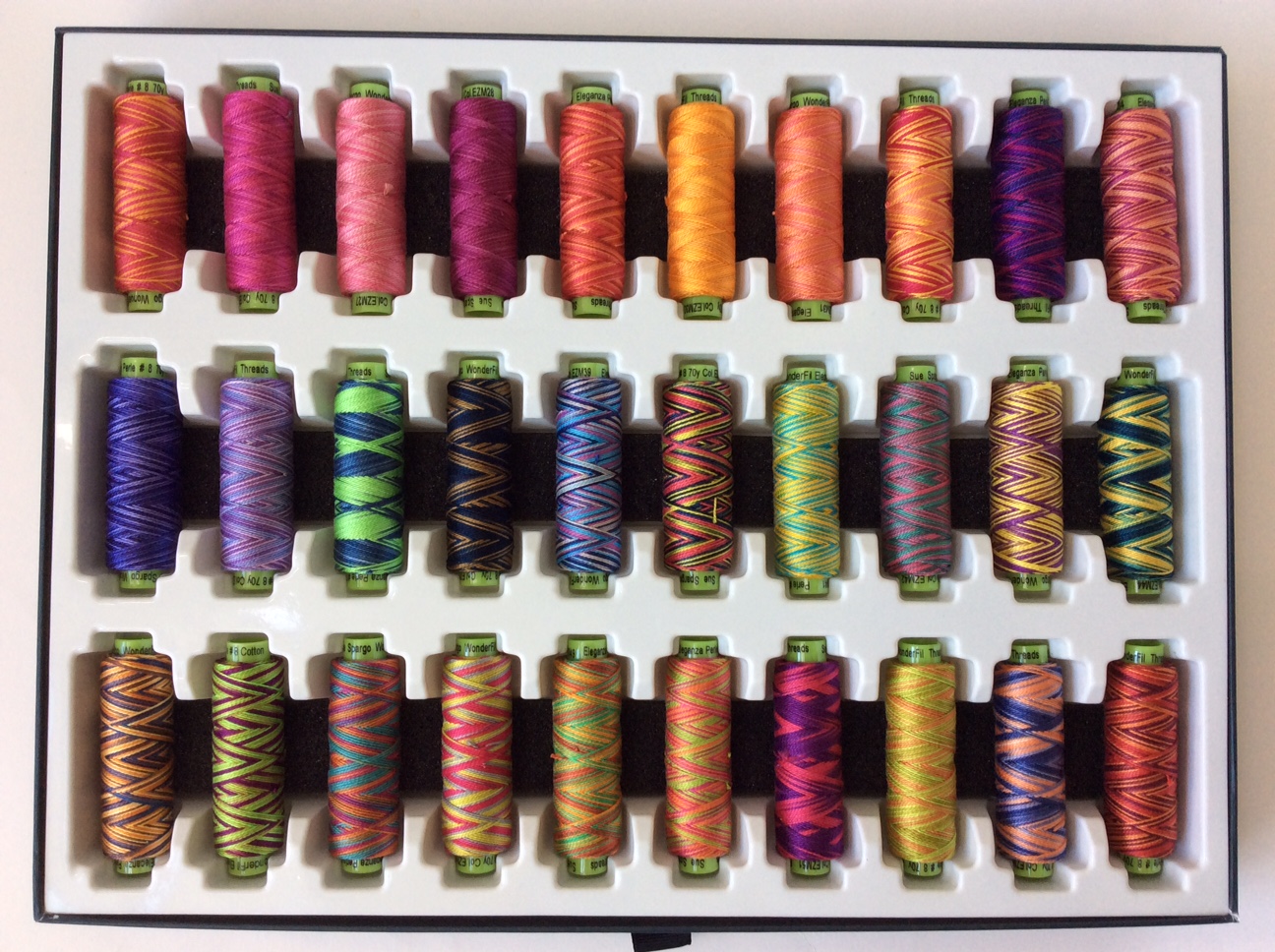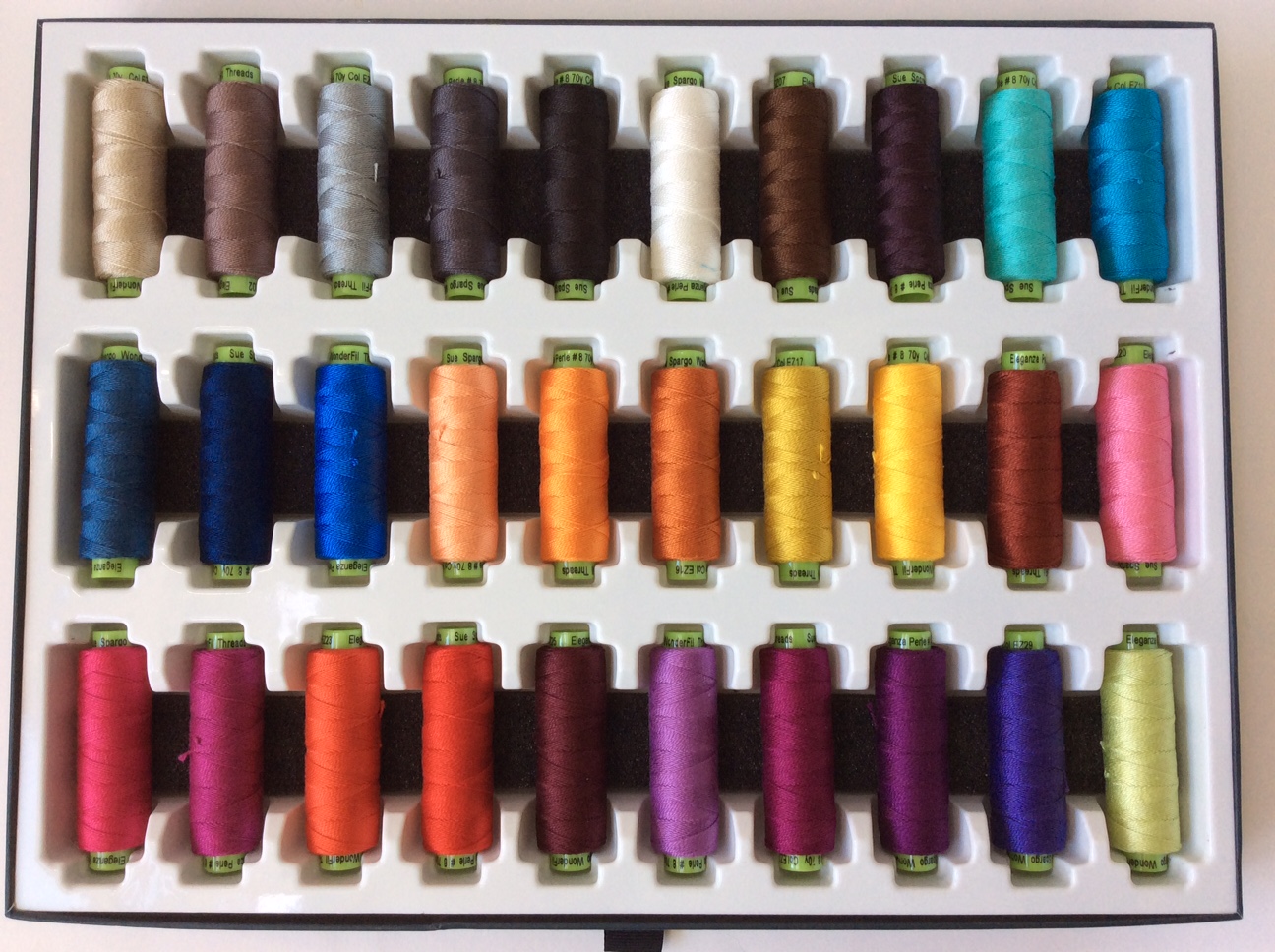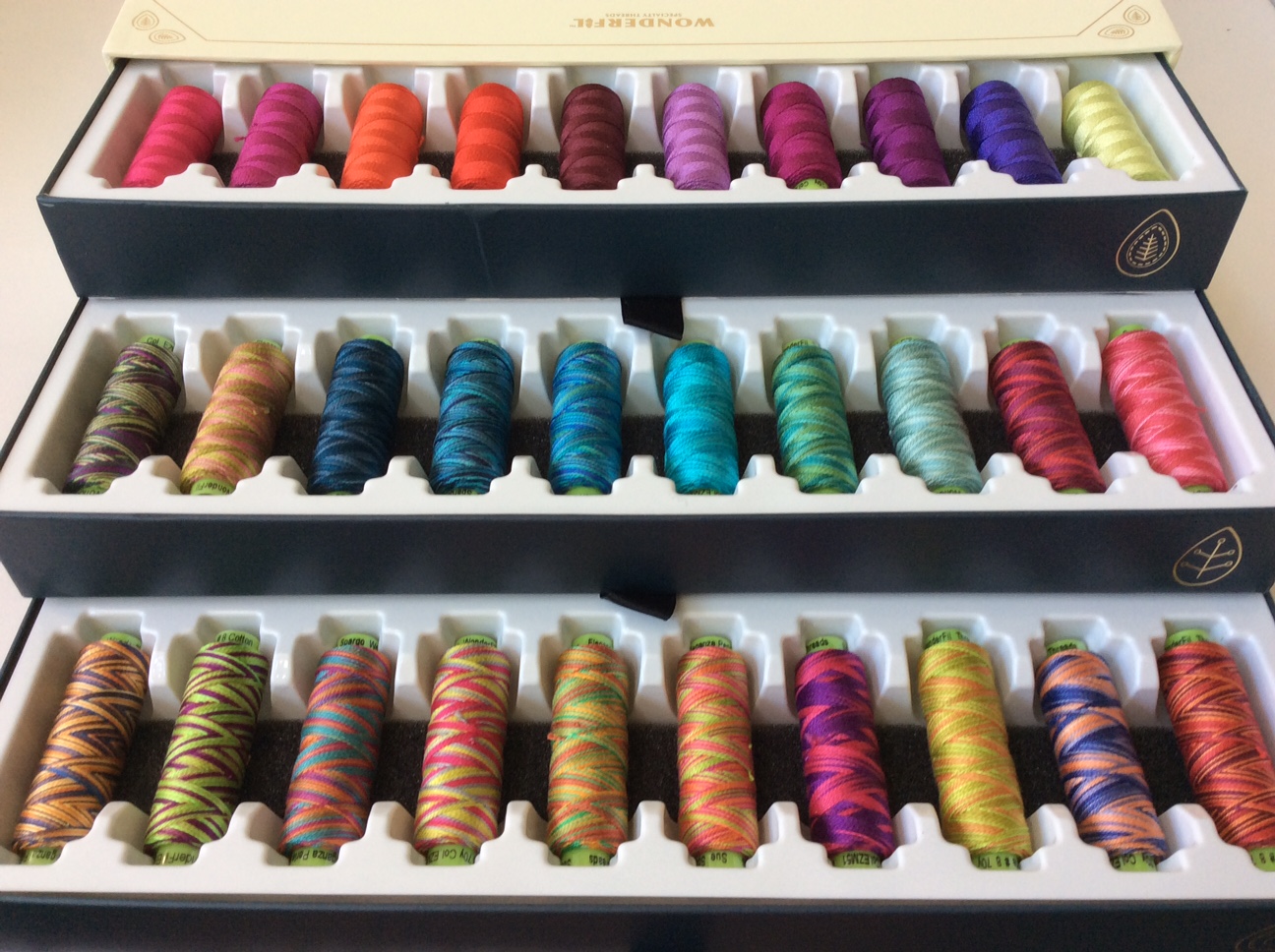 INDIVIUAL SPOOLS AVAILABLE ~ CHOOSE COLOR FROM CHART HERE ~ $3.25/EACH FOR SOLID COLORS, $5.25/EACH FOR VARIEGATED COLORS. PLEASE LIST COLORS THAT YOU WANT TO ORDER IN THE NOTES OF THE ONLINE ORDER. PURCHASE GIFT CERTIFICATE FOR THE TOTAL AMOUNT. EXAMPLE: 10 X $3.25 = $32.50 PLUS SHIPPING.
Material: 2-ply 100% Long Staple Double-Gassed Egyptian Cotton
Weight: #8
Usages: Wool applique, hand embroidery, sashiko.
RECOMMENDED NEEDLE SIZES:
– Long Darner #1
– Milliners #1
– Chenille #24