Description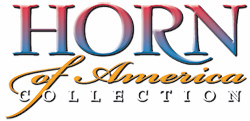 Model 5400 Electric Lift                                                                                                              Perfect for the new generation of BERNINA 5 Series machines!
Open:     48" Width  39-1/2" Depth  29-3/4" Height
Closed:  48" Width  20-1/2" Depth  29-3/4" Height
Weight: 193 lbs.
Drawer Dimensions:
Width:     8-3/8″
Depth:     12-7/8″ (Front to back)
Height:    4-3/4″ (Max storage height)
• 25"x13" machine cut-out
• "Whisper Quiet" Electric Lift
• Melamine mar-resistant surface
• 4 drawers for storage
• Hinged drop leaf included
• Free arm mounting platform support
• Bi-fold swing away door
• Soft 2.5mm Edge Banding for comfortable sewing
• Rounded corners for safety
• Storage area for insert
• Easy-roll lockable casters
• Completely assembled, just install the casters and pulls
20% off MSRP. Shipping not included. Call to order today! Please note that Horn Cabinet policy does not allow us to take orders to ship cabinets beyond 150 miles from Portsmouth, NH. Please do not place an order if you are outside the 150 mile limit. If an order is placed and has to be refunded, the 3% processing fee will not be refunded.