Description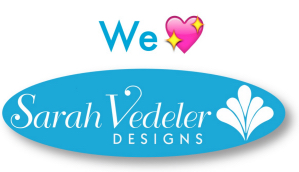 Distinctive Embroidered Applique Designs for Creative Machine Embroidery Find out how Beautiful, Quick and Easy Embroidered Applique can be!
Sarah Vedeler Designs has provided a free trial of her designs here:                        Fantasy Flowers includes 2 embroidered appliqué designs, both of which can be stitched in a 5" x 7" hoop. It's a wonderfully fun and easy project, whatever your skill level. If you are new to embroidered appliqué, it's the perfect project to show you just how fun, quick and easy machine embroidery can be.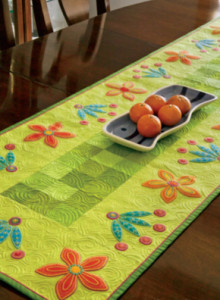 The Happy Tuffet Collection features stunning embroidered appliqué with optional quilting in the hoop make these tuffets one of a kind creations that you'll have a ton of fun making and will treasure for years to come. The Pieced 18″ Tuffet Printed Fusible Pattern with instructions and the Pieced 18″ Tuffet Printed Fusible Pattern with no instructions are available to purchase on our web site.
Pieced 18″ Tuffet Printed Fusible Pattern With Instructions
FLOWER OF LIFE COLLECTION BY SARAH VEDELER DESIGNS
The Flower of Life design collection was inspired by the Flower of Life symbol that can be found in many spiritual and religious teachings. With it's foundation in geometry, there are infinite possibilities for creating designs within the design. The results are a spectacular feast for the eyes that is also soothing to the heart and soul. Imagine jumbo pillows featuring a stunning embroidered appliqué design that is 20″ across. Feature your favorite fabrics and brighten up any room.
More information and pictures featuring the Flower of Life Collection.
The Abundance Collection has stunning machine embroidered applique designs and also features quilting in the hoop to create 6 gorgeous projects that add a touch of style to your life.
ABUNDANCE COLLECTION BY SARAH VEDELER DESIGNS
Pictures of student's work during the class featuring the Abundance Collection.