Description
Kaffe Hat Box Quilt Pattern by Liza Prior Lucy has been made available FREE through Bernina with the release of NEW Kaffe Limited Edition Berninas: Bernina 770Plus, Bernina 770Plus E and Bernina 475. 
The Kaffe Hat Box Quilt Kit with original Kaffe fabrics and the Kaffe Hat Box Class will be FREE with the purchase of any Kaffe BERNINA Limited machine at Portsmouth Fabric Company! Limited quantity of Limited Editions Kaffe BERNINAS! RESERVE ONE TODAY – Email or Call pfc@portsmouthfabric.com     603-436-6343.
Kaffe Fassett encourages people to trust in their color instinct. The B 475 QE and B 770 QE PLUS Kaffe Editions are tributes to his art and an invitation to commit to the power of color.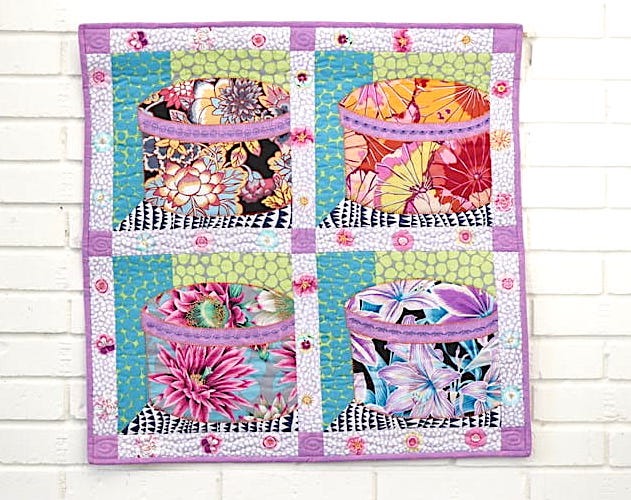 Kaffe Hat Box Quilt Pattern: Hatboxes-Block-Instructions-EN
Kaffe Hat Box Template: Hat-Box-Templates-50-percent