Description
Kaffe Fassett Gathering No Moss Quilt – Delft Colorway
Kit Fee (non-refundable)
This is a kit fee for Kaffe Fassett's Gathering No Moss Summer 2021 Quilt Along Delft colorway only. The Kaffe Fassett's Gathering No Moss Quilt Along runs from July 6th to August 10th. Included in the kit is the Swag Tote pictured below along with the Kaffe Fassett Gathering No Moss reusable pattern featuring instructions for make all four color stories and the PFC resuable tote bag! You must have the pattern to be part of the quilt along. Along the journey, you will gleen: Color and design placement advice from Kaffe Fassett. Tips and techniques for working with brilliant color and design from guest experts (see guest experts schedule below.) Incentives to encourage you to "Gather No Moss" and keep creating. Color-confidence using the simple-to-make Rolling Stone quilt book.
Full kit with pattern, swag tote bag and PFC reusable bag is $199 and ships all together in June.

 Shipping fee $10.00.
Finished quilt size: 77″ x 92″   Kit includes fabric for top and binding – 14.625 yards.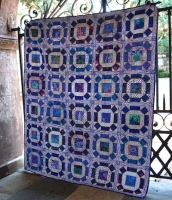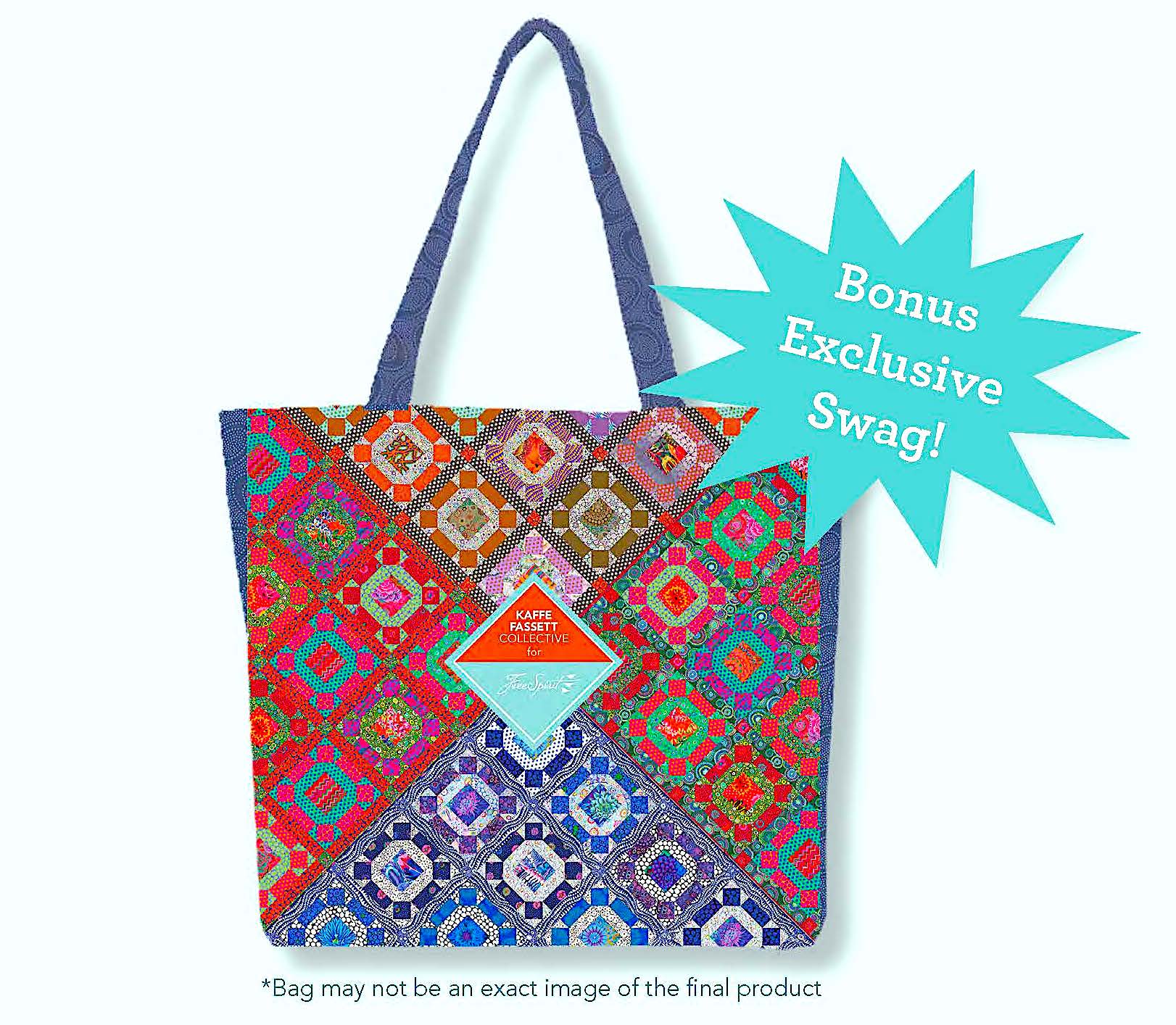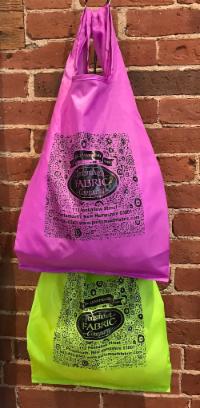 Sew-lebrities Presentation Dates
Join the Gathering No Moss Facebook Group
Featuring Kaffe Fassett Collective, February 2021