Description
Picture Perfect Quilt features On My Way fabric collection.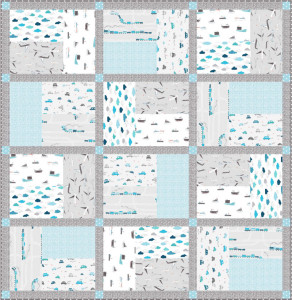 Dear Stella Net colors Arctic and Ash are also used in this quilt.
Fabrics needed for Picture Perfect quilt: 1/2 yds of all 5 On My Way fabrics, 1/2 yd of Arctic Nets and 1 1/2 yds of Ash Nets. Note: Nets are also used for cornerstones (Arctic) and binding (Ash) in place of Positive fabric listed on pattern.
Backing (3 1/2 yds) in Net Flannel would be cozy!