FREE SHIPPING FOR DOMESTIC ORDERS OVER $75.
$6.50 SHIPPING FEE FOR DOMESTIC ORDERS UNDER $75.
INTERNATIONAL SHIPPING CHARGED ACCORDING TO USPS INTERNATIONAL RATES.
JUST ARRIVED! KAFFE FASSETT'S QUILTS IN ITALY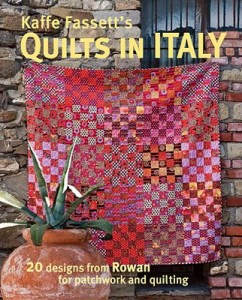 ROW BY ROW EXPERIENCE 2016, NOW AVAILABLE!

"KAFFE AT HOME" KIT , PATTERN AND WINNER!
ROW BY ROW EXPERIENCE 2015

NEW KAFFE FASSETT COLLECTIVE SPRING 2016!