FREE SHIPPING FOR DOMESTIC ORDERS OVER $75.
$5.00 SHIPPING FEE FOR DOMESTIC ORDERS UNDER $75. 
INTERNATIONAL SHIPPING CHARGED ACCORDING TO USPS INTERNATIONAL RATES.
35TH ANNIVERSARY OF BERNINA SALES AND SERVICE BERNINA MACHINE SALE, 25% OFF ACCESSORIES PRICED UP TO $300, WIN A BERNINA 215 RAFFLE TO RAISE FUNDS FOR NEW HAMPSHIRE CHARITY: NEW GENERATION!
RAFFLE: WIN A BERNINA 215 ~ BUY 1 TICKET FOR $1.00 OR 6 TICKETS FOR $5.00! ALL PROCEEDS DONATED TO NH CHARITY: NEW GENERATION, A SAFE FAMILY-ORIENTED SHELTER FOR HOMELESS PREGNANT WOMEN AND THEIR BABIES. http://www.newgennh.org/
NEW KAFFE FASSETT COLLECTIVE SPRING 2015
A LITTLE SOMETHIN' JACKET
NEW DATE: SUNDAY, 6/14, 12:30-4:30pm. Make it up in rayon, cotton or silk.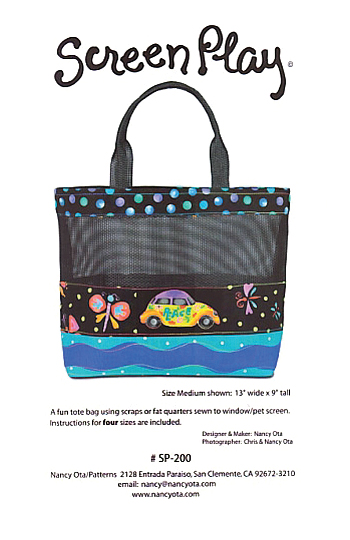 SCREEN PLAY ~ COLORED PET SCREEN BAG
SATURDAY, 6/20, 9:30-12:30pm.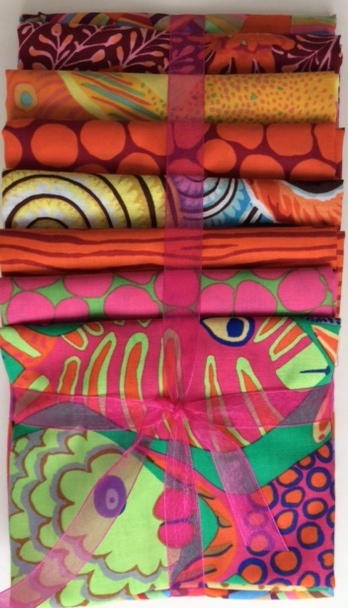 TULA PINK 350 SPECIAL EDITION NOW IN STOCK!
LIMITED SUPPLY, CALL TO RESERVE ONE TODAY!
NEW SIMPLY RED BERNINA 215 Now in Stock!
CLICK LOGO ABOVE FOR PFC'S EMBROIDERY DESIGN STUDIO STORE 
"The River in Your Town" Quilt Project
For our 35th Anniversary Celebration, we sponsored a Fish Block contest as part of "The River in Your Town" Quilt Project for a chance to win $50, $25, or $10 gift certificate. The quilt blocks were sewn together with other blocks from the contest to become "The River in Your Town" Quilt which is now on display at the shop!
"The River in Your Town" Quilt will travel to various communities that are holding fundraisers and awareness programs that support organizations like the York Center For Wildlife and promote the book, "The River In Your Town".
"The River in Your Town" is a song/book written by Sammie Haynes and illustrated by the 2012 second grade students of Central School in South Berwick, ME; Peter Randall Publisher, Portsmouth, NH, $10, available at Portsmouth Fabric Company. Once the printing costs are met, the school will use their royalties to bring more arts programs to the students. Sammie Haynes plans to give her royalties to area organizations that support and preserve our rivers, lands, wildlife, history and the Children's Music Network (www.cmnonline.org).